How to measure for your new Garage Door
In California there are two popular types of
garage doors
systems.
The old fashion - one pace tile up garage door system, and the newer and more advanced roll up sectional garage door system.
This guide is for sectional garage door:
Use the drawing and instructions below to measure your garage door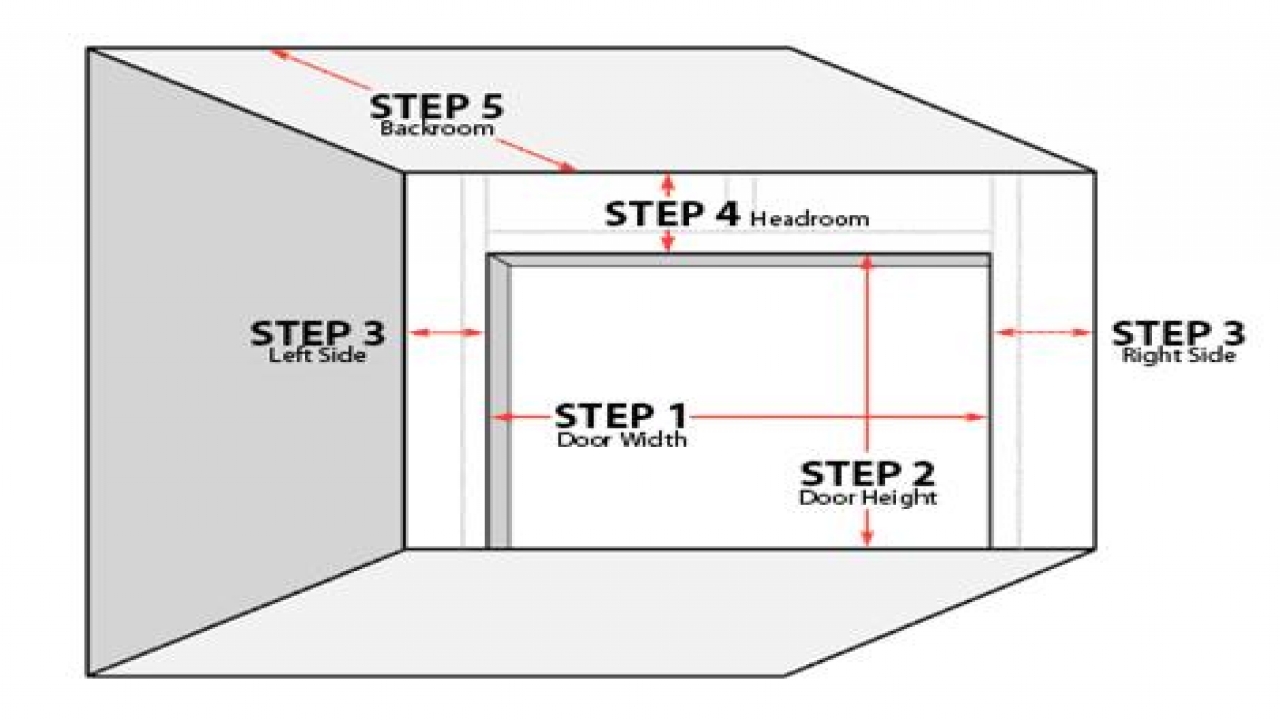 Measure door opening width.
Measure door opening height. (The rough opening should be the same size as the door.)
Measure for side room: 3-3/4" is required on each side for installation of the vertical track.
Measure the "headroom" area – the distance between the top of the door opening ("jamb header") and the ceiling (or floor / roof joist). 10" is required for the standard tracks, **if you have less then that you will need low headroom track. If you have high ceiling you can get highlife tracks or follow the roof tracks.
Measure area labeled "backroom" – distance is measured from the garage door opening toward the back wall of the garage . Door height plus 18" is required. Additional back room may be required for installation of an automatic garage door opener, **Make sure to look for beams and plumbing hanging from the ceiling
Need Help? Contact us with any question or if you need professional measuring and consultation.
Tel: 888-341-7199 / service@garagedoor4less.com / www.garagedoor4less.com