Residential Glass Garage Doors - Advantages & Disadvantages

Over recent years, glass has become more and more popular as people tend to choose it as their material of choice, and therefore, residential glass garage doors are becoming more common. This material sure has its design benefits to it on top of other advantages, but not all is rosy – before choosing your residential glass garage door you must be aware of some disadvantages. Here are the main advantages and disadvantages for you to think about before choosing a new garage door made of glass.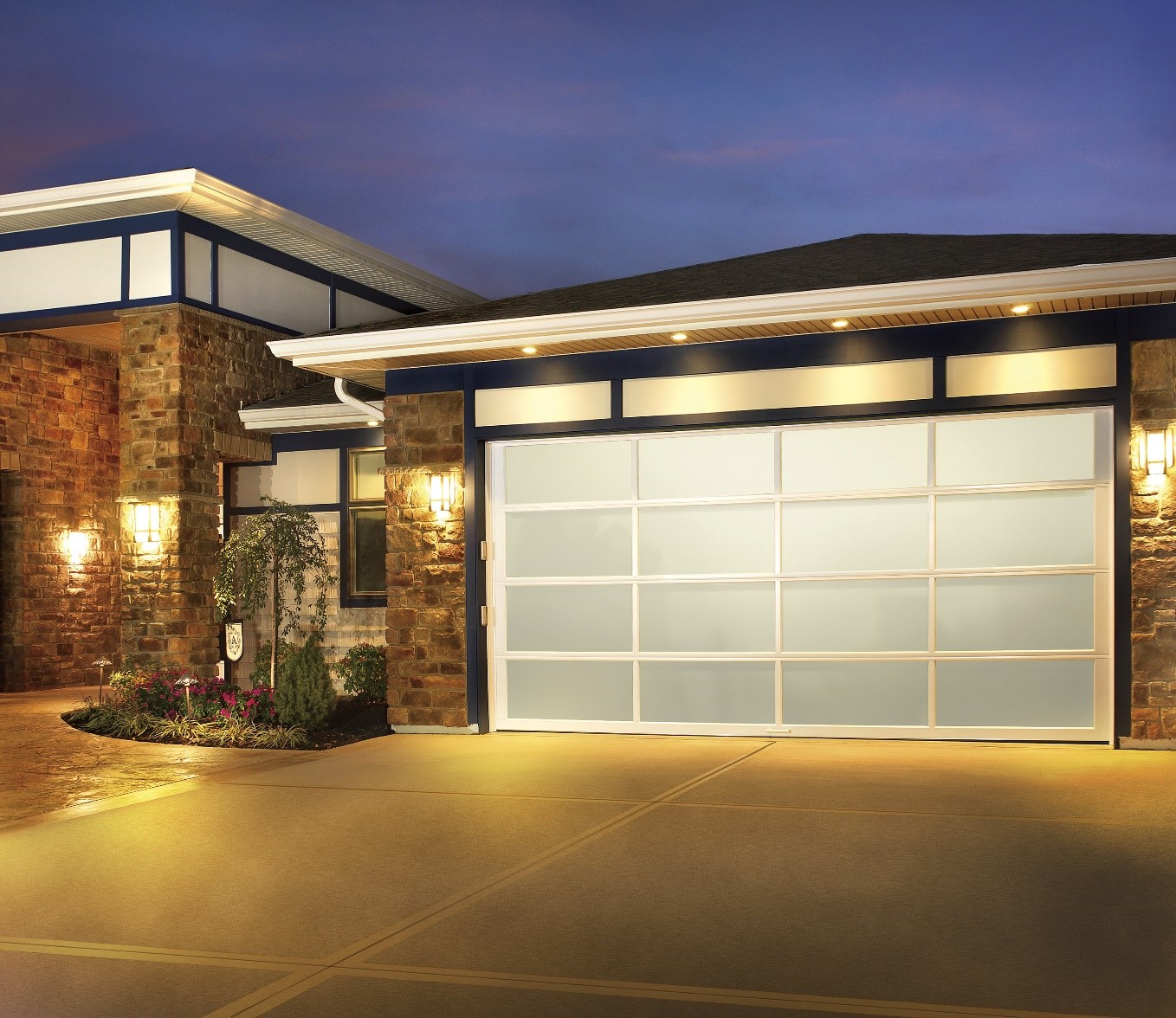 Practical Use

If we're talking about the practical uses of garage doors they would be: closing and opening the garage area, allowing us privacy at our house, insulating the garage from rain, wind, dust and even noises coming from outside, and allowing us more design options for our house's décor. Now, our main decision should be based on those elements.

Disadvantages of Glass Garage Doors

Let's start with the disadvantages of full glass garage doors. First, regular glass is transparent. If your garage faces the street (as garages tend to do), you probably shouldn't choose regular glass for your garage door, because you'll lose your privacy. There are, of course, more opaque types of glass to overcome this issue. Secondly, glass is more fragile than other materials, meaning it may not provide the best protection for your garage. Regarding insulation, a glass garage door should work just fine to prevent water and wind from entering your garage, as long as the installation is done properly. Regarding the design aspect – glass garage door has no disadvantages.

Advantages of Glass Garage Doors

The biggest advantage of a glass garage door is that it allows a beautiful addition to your home design. Glass garage doors, or in their other name, full view garage doors, are very modern and elegant, and their combination with other materials, such as aluminum or wood, can be spectacular. Additionally, the glass garage door will allow natural light into the house, so if you don't have too many windows in your garage this is a great option to let some light in.

Overcoming the Disadvantages
Glass transparency can be adjusted, so this disadvantage is easy to solve. Also, most high quality glass garage doors are made of insulated glass, to allow you full insulation at your garage. The same goes for the glass's strength – it could be made of double-layer glass, to allow you not only beautiful design but also security.