Special Designs for Your Garage Door in Los Angeles
Installing a garage door
in your house is not just about defining a space that is intended to store your vehicle, but it is also about handling a part of your house's décor. Furthermore, living in great LA, you're bound to make some sort of fashion statement or another, even when it comes to your garage door.
Therefore, when you are about to install a garage door in your house, keep in mind that there are different materials and diverse designs for you to choose from.
Carriage garage door
, glass garage door, and
wooden garage doors
are crafted particularly for your specific need and taste, so you can enjoy an aesthetic sight along with the option of storing your vehicle safely at your home.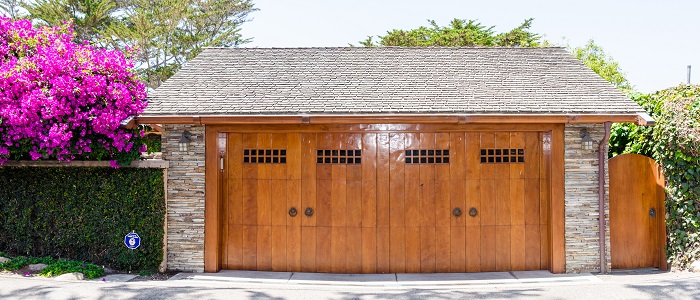 Designed garage doors- Not Just for the Outside
When a person decides on installing a
glass garage door
, for example, they are not only thinking about the looks of it on the outside. There is no doubt that the front of the garage door must appear elegant and modern especially when using glass as the main material
.
Furthermore, it also puts an emphasis on the internal aspect of the garage. Installing a glass garage door allows the garage space itself to enjoy a lot of natural daylight, making the room brighter and more convenient to work in. Many people not only store their vehicles inside the garage, but also perform different tasks in it such as carpentry and auto mechanic work. When dealing with the relevant equipment and parts the natural light is a great advantage.
Strong and Sustainable
When choosing a
wooden garage door
or a carriage garage door, you know you are choosing a strong and sustainable material that will allow you to enjoy your garage door for many years to come. In addition to various and individual designs as per the customer's desire, you get a styled door which offers the great benefit of hermetic isolation from climate and weather damages, noise, heat, and humidity.
One of the different add-ons you can decorate the door with, is coverage with a special sealer that protects the wood and carriage design from scratches, decay, and color scraping.
Remember, before deciding on which material your new garage door should be made of and on which design it should boast, you would be best advised to consult with an expert regarding your specific needs and preferences.